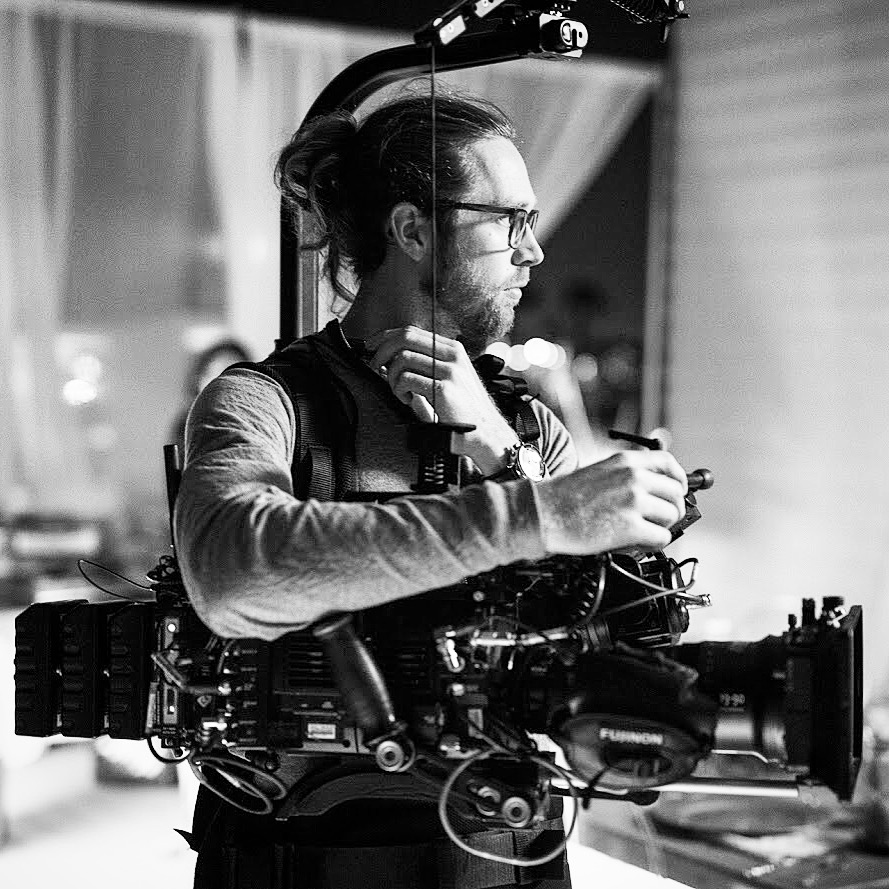 Gareth is a quiet observer, often feeling a social awkwardness, he is sometimes stoic but is strangely quite gifted at taking life experiences and adapting them to the screen with an emotional charge that digs deep into the human condition. Working closely with the director he searches under the surface of the characters being to bring realism to the fabricated world around them. 
His passion for the craft has propelled him into some amazing collaborations with a vast rolodex of talented storytellers. Continually striving to further deepen his connection to the moving image he persistently pushes his boundaries and continually challenges himself. He isn't your traditional storyteller, resulting in images that motivate the audience and the critic.
Gareth is well known for his beauty work and memorable compositions on shows such as MTV's hit series Siesta Key (which he created the look of) and HBO's Hard Knocks (for which he and the cinema team won an Emmy for). His raw talent, adaptability, and eye for interesting stories has taken him to locations such as Zanzibar, Fiji, Nicaragua, and Vietnam to name a few. Having started his life in England he and his family moved to Spain and eventually America while he was still a child. He is nomadic by nature but currently resides in Los Angeles, California.
Don't be fooled, he is continually looking for new ways to photograph the world. Furthermore he lights like a badass and moves the camera with authenticity and emotion. His films have been recognized for their outstanding photography around the world. Ego aside, Gareth's genuine authenticity, good nature, organization, and calm temperament will allow him to continually move forward to achieving his dreams…which are seemingly endless! He would like to invite all to share in a similar experience and empower everyone to follow their dreams and be real. Put the bullshit aside and move through life loving yourself and all things around you. Make art, make love, create energy, share stories, create memories, but most of all…hire him!